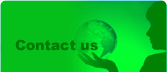 ADDRESS£ºNo.8,TS3 Road,Tien son Industrial Zone,Hoan Son Commue Bac Ninh Province,Vietnam
TEL£º+84 222 3714143£¨3714312£©
FAX£º+84 222 3714277
E-mail£ºvellpharmdp@gmail.com
Vellpharm Company Limited Viet Nam
BANK OF DEPOSIT£º
Vietnam Joint Stock Commercial Bank for Industry and Trade-Tien Son industrial zone sub-branch
ACCOUNT NUMBER:
102020000026001 USD


Vellpharm Company Ltd.,Vietnam,established in March 2004,invested by Hong Kong people.It located in Tien Son Industrial Zone,Bac Ninh Province,is a GMP-WHO certified high-tech enterprise.
As a technology-intensive enterprise, the corporation's number of professional technicians accounts for 85% of the total staff. The company possesses state-of-the-art advanced automatic assembly lines, imported from Britain and Germany, for producing, inspecting, and quality control of Tablets. As a policy, all these ensure the corporation's continuous strong production capabilities and the solid foundation for its high quality and advanced pharmaceutical products.
Vellpharm mainly produces controlled-release and extended-release tablets.We provide innovative, effective prescription medicines and OTC in several important areas of medical need:cardiovascular, antidiabetic, infection, respiratory & inflammation.